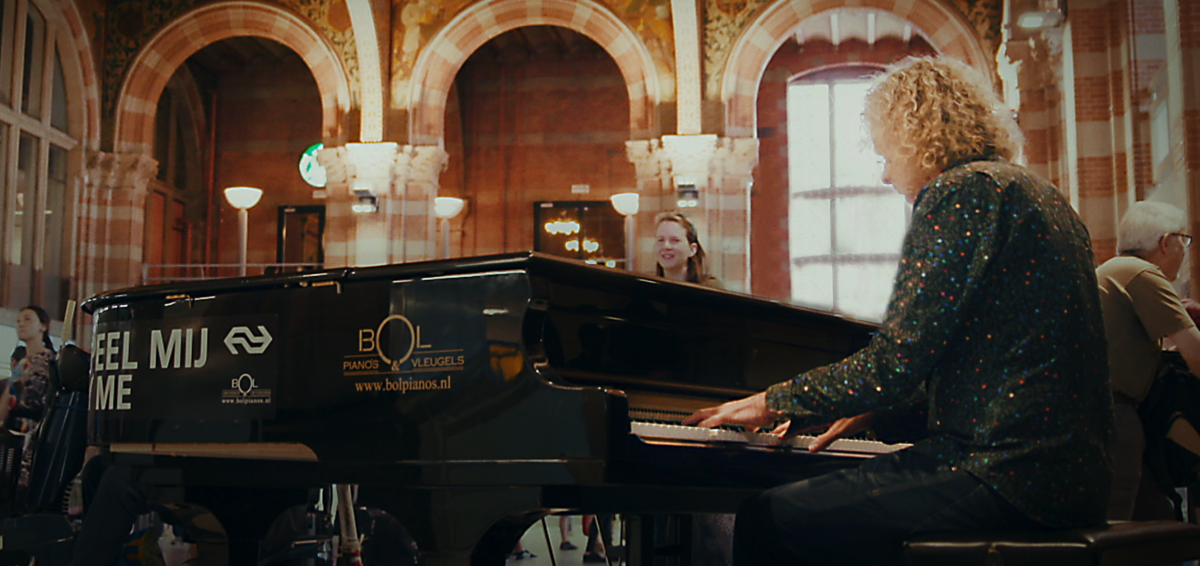 Renger Koning is a Dutch media and film composer. Since the early 1990's, he has composed hundreds of themes for audiovisual productions, commercials, television broadcast stations, documentaries, short films.
He has also received numerous nominations and awards in the categories original music composition and sound design.
"I compose whatever is needed to make the picture work, that is my main concern".
Sounds and samples
His sample library
'Piano Attack'
was published commercially and used by several Hollywood film composers including Hans Zimmer in the film
'The Dark Knight'.
Not only the notes but also the original sounds create a recognisable and immersive soundtrack. Therefore, he spends plenty of time designing his own sample libraries.
Quotes from users
'Guess what….. I used Piano Attack in a Britney Spears remix!
'-
Junkie XL
'This is f**king dope! I'd hate to see the piano's you guys did this to….'
- Brian Transeau (aka BT) [used Piano Attack in
'Stealth'
]
'I am truly speechless….'Piano Attack' …UNFU**IN' BELIEVABLE!'
-
John Roome - The Orb
Orchestral work
In 2011 Renger Koning wrote sections for the 1924 score movie of Lev Kuleshov,
'The Extraordinary Adventures of Mr. West in the Land of the Bolsheviks'
[from 01:13:00] for the Metropole Orchestra, in collaboration with 14 other composers.
In 2012 he wrote a 7 minute orchestral piece called 'Deining' that was performed live at the iFFR.
Style name-dropping
Cliff Martinez meets Trent Reznor meets Ryuichi Sakamoto and Alva Noto.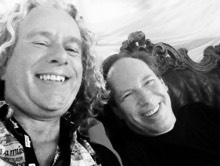 With Hans Zimmer in Amsterdam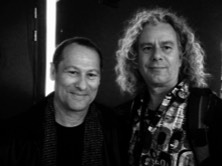 With Cliff Martinez in Amsterdam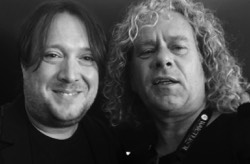 With Dave Porter in Cologne
"I know Renger for a few years as one of our preferred suppliers he is responsible for the major part of our Philips productions. I experienced him as a skillful and very pleasant person to work with."
Robin Verlangen, Weber MC, hired Renger as a Composer and Sound designer since 2001.


"Renger is one of the best people I met in the world of music and sound. Always ready to walk the extra mile if it will bring better quality. Never reluctant to share his experience, views and 'secrets'."
Willem van den Top , Independent voice talent , Topvoice.nl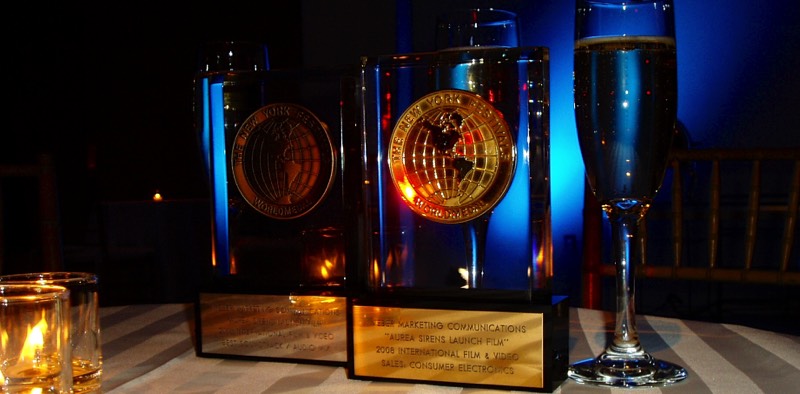 • Winner of the Stemra Music Award best Dutch Multi Media composer. 'A Royal Tradition' for Kool & de Anderen.

• Silver Medal 'best soundtrack & mix' at New York Festivals for 'Sirense' Philips Aurea launch clip for Weber MC.

• Silver Medal Award at The New York Festivals 'Interpack Video clip' Category 'Best Soundtrack and Mix'.

• Silver Award at the World Media Festival Berlin. 'Rijksmuseum, The Masterpieces' for MoodFactory.

• Finalist Award New York Festivals for 'original music composition' Tango Demasqué by Weber MC for Philips Consumer Electronics.

• Finalist Award for 'most original music composition' at New York Festivals 'Sirense' the Philips Aurea launch clip for Weber MC.

• Nomination for best Dutch Multi Media composer. Stemra Music Award 'Interpack videoclip' for Trimage Producties.

• Bronze Effie 'Er gaat niets boven Groningen'.

• Nomination for best Dutch Multi Media composer. Stemra Music Award 'Aardgas' for Kool & de Anderen.